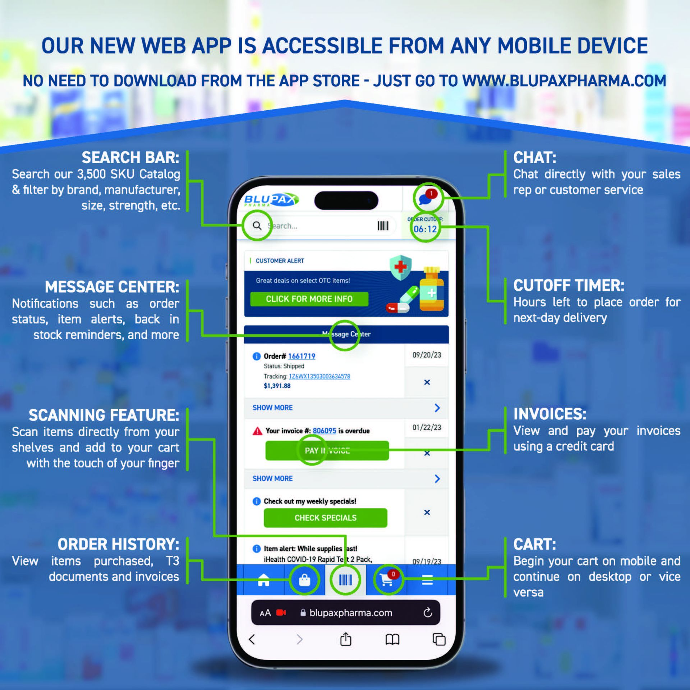 Introducing our new mobile web app! It will make the process of placing orders on mobile easier than ever. One new key addition is the ability to scan item barcodes and easily add to cart.
All of the features that you know from our website are available on our mobile web app, such as a modern user interface, access to our entire catalog, message center for order statuses, chat directly with your rep, and the ability to view and pay invoices. Our app will allow you to take your ordering and account management on the move! Take your phone into your stockroom and do everything you would do on desktop.

Unlike native apps, you don't have to download our web app from the app store. You can view on any Apple or Android mobile browser by going to www.blupaxpharma.com




Watch this video to discover all the new things you can do with our new app:





Focus on your customers.
We'll focus on you.